Make the Most of Your Outdoor Spaces with Lighting & AV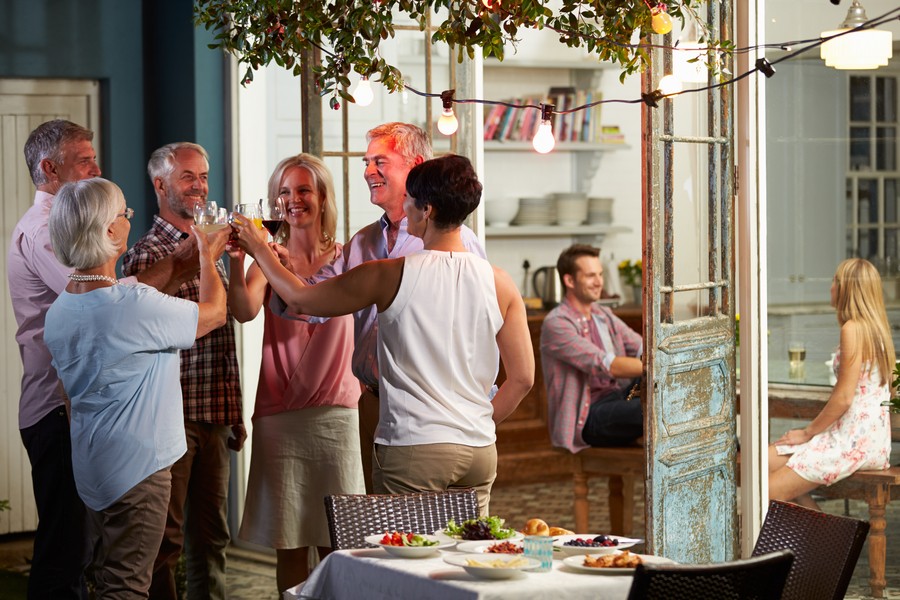 Consider Outdoor Lighting & Entertainment Upgrades for the Best BBQs & Parties
Spring is almost here, and summer will be here before you know it! With the seasonal changes come nicer weather, barbecues, pool parties, and a seemingly endless list of activities to do while spending time outdoors in the Manhattan, KS, area. 
While you take care of the party refreshments, let us take care of the entertainment! With outdoor lighting and audio/video, you can transform your next gathering, no matter the time of year. Keep reading to discover how.
SEE ALSO: Enhance Peace of Mind with Our Simple Support Plans
Take TV & Music Outside
Whether it's the big game, the latest binge-worthy show, or a jamming playlist, you can enjoy your favorite media from the convenience of your patio or poolside. Specially crafted outdoor-rated TVs and speakers bring high-performance sound to every corner of the yard. Using the same AV system you know and love using indoors, you can manage media sources, adjust the volume, and more with the tap or swipe of a finger.
Outdoor Lighting Enhances Spaces
Besides the audio/video entertainment, your outdoor hangouts need a lighting overhaul! Once the sun goes down, you can ensure your family and guests can safely navigate your property thanks to lighting fixtures installed along paths, tree canopies, pergolas, and more. Our team of professional outdoor lighting experts will take a comprehensive look at your backyard spaces to determine the best-suited lighting fixtures, color temperatures, and installation locations so that your home can be shown in its best light. With your lighting and AV taken care of, you can enjoy hanging out with your friends and family like never before!
If you're ready for outdoor fun all year round, it's time for outdoor lighting and AV upgrades. Connect with our team here to start a conversation about what's possible. We can't wait to hear from you!
Stay Informed
When you subscribe to the blog, we will send you an e-mail when there are new updates on the site so you wouldn't miss them.